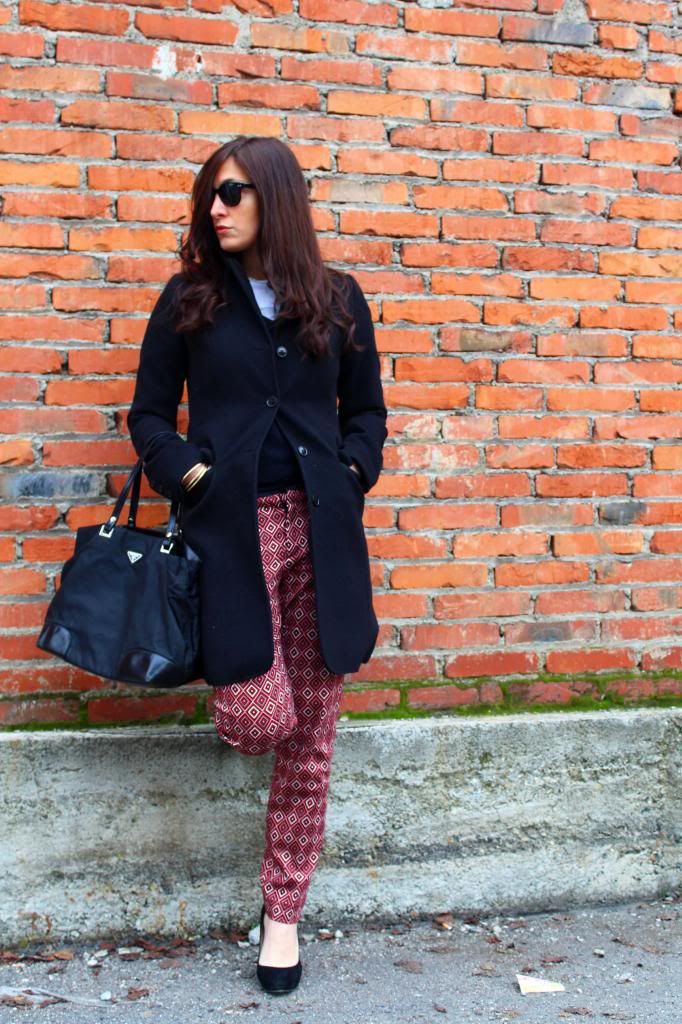 Waking up in morning for another day of work.
Grey sky and heavy day in front of me. It was needed something different.
My Optical pants were the answer.
The Cihc is: being classic but out of ordinary.
Svegliarsi la mattina per un'altro giorno di lavoro.
Cielo grigio e una lunga giornata davanti a me. Era necessario qualcosa di diverso.
I miei pantaloni optical erano la risposta.
Cihc è: essere classica ma fuori dalle righe.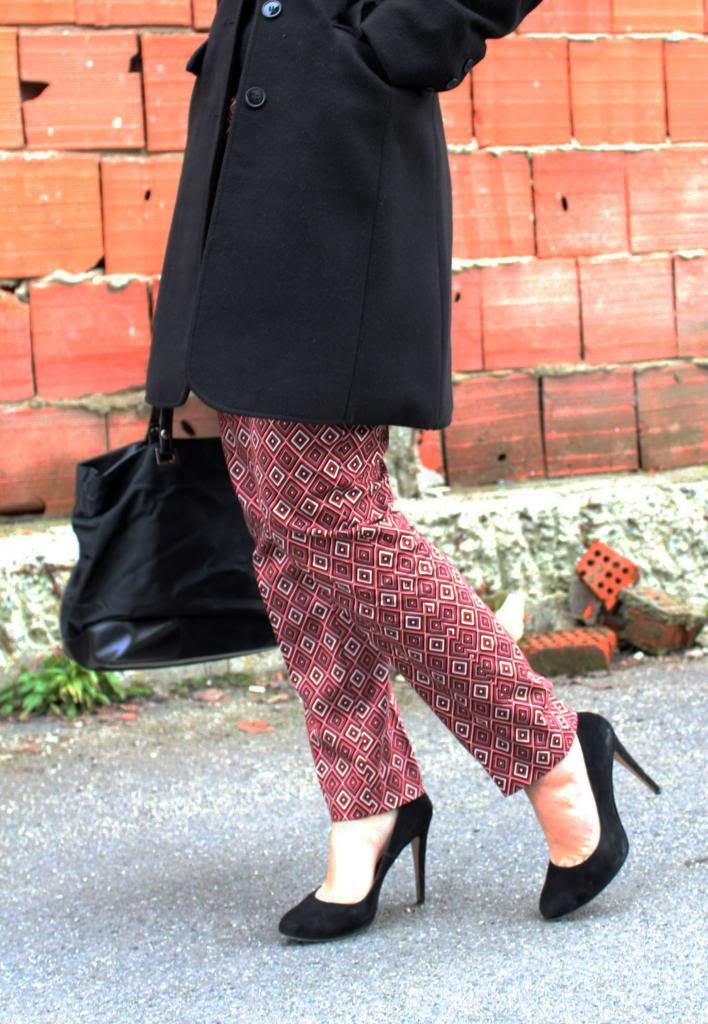 I WAS WEARING:
ZARA Pants
BRIAN&BERRY Shoes
H&M Coat and Sunnies
PRADA Bag
PIA F. GIOIELLI Bangle
HANDMADE Earings
BENETTON Sweater.