Yesterday Alice from One-two-three-look! gave me this beautiful award!!
I'm so happy for this, thanks a lot Alice!! :))
Ieri Alice di One-two-three-look! mi ha assegnato questo bellissimo premio!!
Sono felicissima per questo. grazie mille Alice!!
So these are the rules:
– Find other 10 blogs that deserve the award.
– Tell them they've been awarded .
– Tell everyone 10 things they don't know about you.
Quindi eccovi le regole:
– trovare 10 blog meritevoli del premio
– avvisare i blogger premiati
– raccontare 10 cose di me che voi non sapete
Let's starts from the 10 things 🙂
Iniziamo dalle 10 cose 🙂
1.
When I come home after a long working day, I love having an hot shower with candles and music.
Quando torno a casa dopo una lunga giornata di lavoro, adoro fare una calda doccia con candele e musica.
2.
I love eating junks with my sweetheart, in front of a good film 🙂
Adoro mangiare schifezze con il mio ragazzo, davanti ad un buon film.
3.
I love the sound of the rain when I am under the blankets 🙂
Adoro il siono della pioggia quando sono sotto le coperte 🙂
4.
My favourite telefilm are Friends and Criminal Mind.
I miei telefilm preferiti sono Friends e Criminal Minds.
5.
I love running in the park on Sunday morning.
Adoro correre nel parco la domenica mattina.
6.
I'm still afraid of the dark, as a little child ;))
Ho ancora paura del buio, come una bimba ;))
7.
I dream to grow old with an unic love 😉
Sogno di diventare vecchia con un unico amore 😉
8.
Another dream I have ever had is to have a shoes wardrobe like this one (is the Marih Carrie one!!) 😉
Un altro sogno che ho sempre avuto è di avere una scarpiera come questa (è quella di Mariah Carrie!!) 🙂
9.
I definitely love man with jacket 🙂
Adoro decisamente gli uomini con la giacca 🙂
10.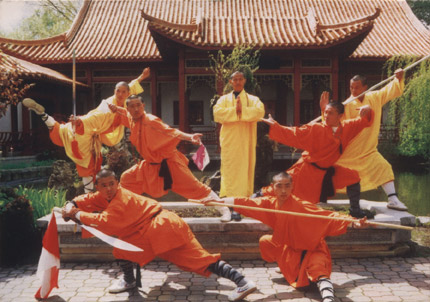 When I was young (and maybe a part of me also now), I would have been one of them 🙂
Quando ero piccola (e forse una parte di me ancora ora), sarei voluta essere una di loro 🙂
And now…
here you are the 10 winners, not in a particular order :))
E ora…
ecco a voi i 10 vincitori, non in un particolare ordine:))
1. http://www.cornflakedreams.com/
2. http://patchworkporter.blogspot.com/
3. http://thefunnygame.blogspot.com/
4. http://www.thelittlesthings.com/
5. http://prettylittleworldfashion.blogspot.com/
6. http://www.neovecchiostile.it
7. http://afashionsinner.blogspot.com/
8. http://timeless-is-more.blogspot.com/
9. http://elle83.blogspot.com/
10. http://thefashionbrunch.blogspot.com/