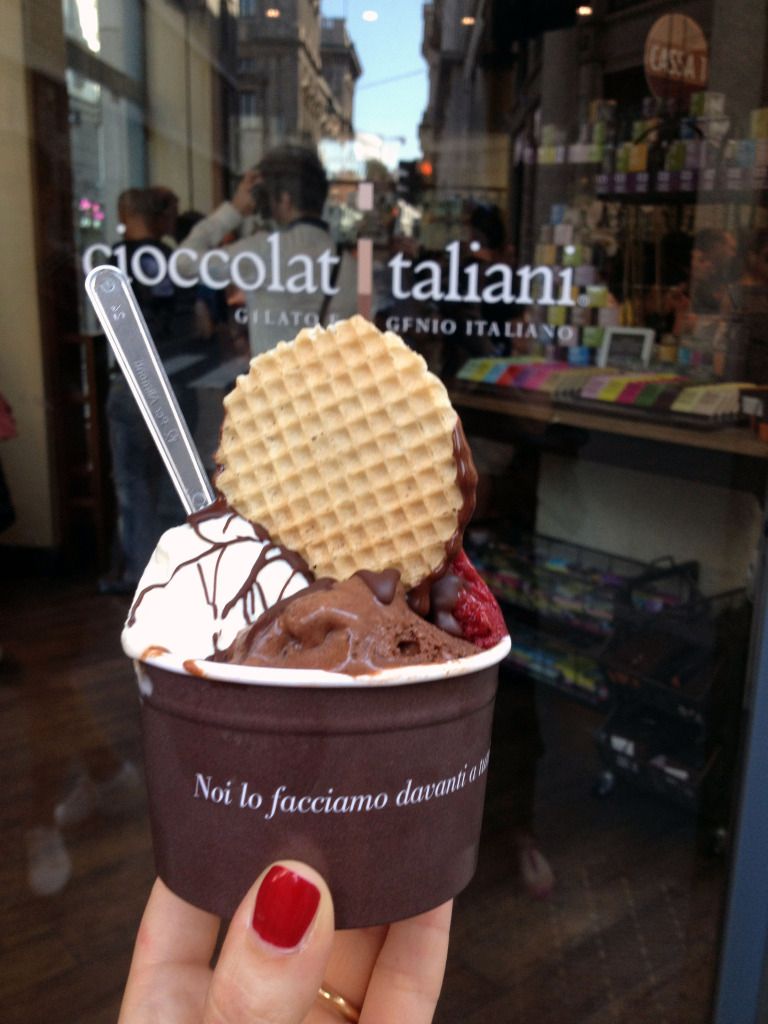 Summer Saturday, hot day, what a better thing than an ice cream?
The Cihc tried for you CIOCCOLATI ITALIANI in Milan, just a jump from the Duomo.
Not only chocolate ice creams but a lot of gluttonous flavours, anyway their chocolate ones are fabulous: I've tried the ORANGE MODICANO…no words to describe it.
The location is very cosy and you can see them trough a glass in the "kitchen" while realizing ice creams.
The Cihc is: you can chose to have a topping or a flow inside your cone of white or black melted chocolate.
Sabato d'estate, giornata calda, cosa c'è di meglio di un gelato?
The Cihc ha provato per voi CIOCCOLATI ITALIANI a Milano, a due passi da Duomo.
Non solo gelati al cioccolato ma molti golosi gusti, tuttavia quelli al cioccolato sono favolosi:
io ho provato il MODICANO ALL'ARANCIA…non ci sono parole per descriverlo.
La location è molto accogliente e potete vederli nella "cucina" attraverso un vetro, mentre creano il gelato.
Cihc è: poter scegliere di ricoprire il gelato o di avere una colata all'interno del cono con cioccolato fuso bianco o nero.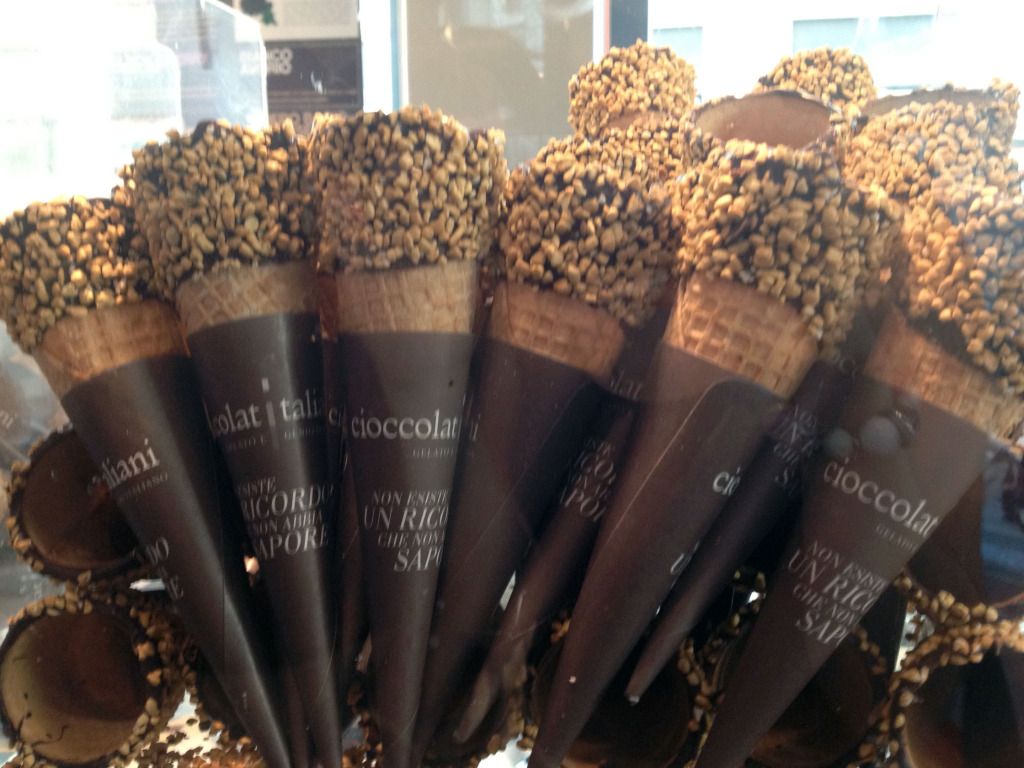 All pics were taken with my I-phone.