So windy, cloudy and stormy day, and finally a shy ray of sunshine that take us out of home for a light breakfast and a short walk in a semi-desert Milan.
–
The Cihc is: found out you have a completely empty closet and go out with your men's clothes.
Una giornata così ventosa, nuvolosa e temporalosa, e finalmente un timido raggio di sole che ci ha fatto uscire di casa per una colazione leggera e una corta passeggiata in una Milano semi-deserta.
–
Cihc è: scoprire di avere un armadio completamente vuoto e uscire con gli abiti del proprio uomo.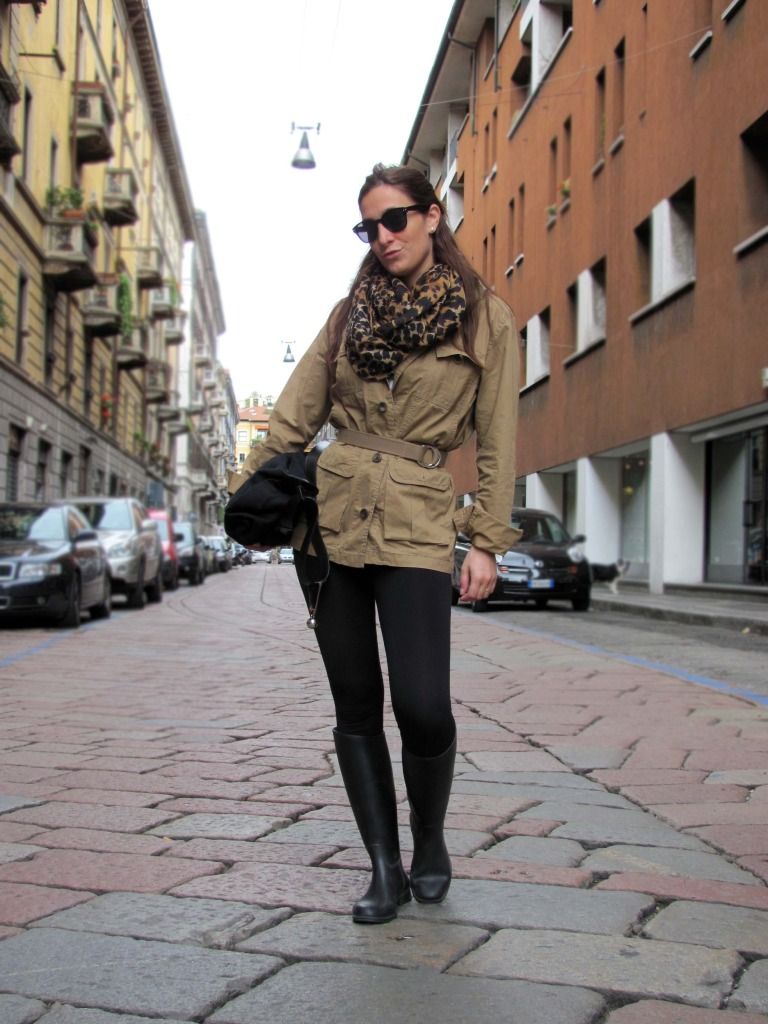 I'm totally in love with vintage english cars.
And this one was really perfectly Cihc.
Sono completamente innamorata delle macchine d'epoca inglesi.
E questa era davvero perfettamente Cihc.
I WAS WEARING:
DECHATLON RUBBER RIDING BOOTS
PHILIPPE MATIGNON LEGGINGS
ZARA PARKA – FROM Ivi CLOSET
BOGGI BELT – FROM Ivi CLOSET
H&M LEOPARD SCARF AND SUNNIES
ANGELA CAPUTI BANGLES
GF Gianfranco Ferrè BAG