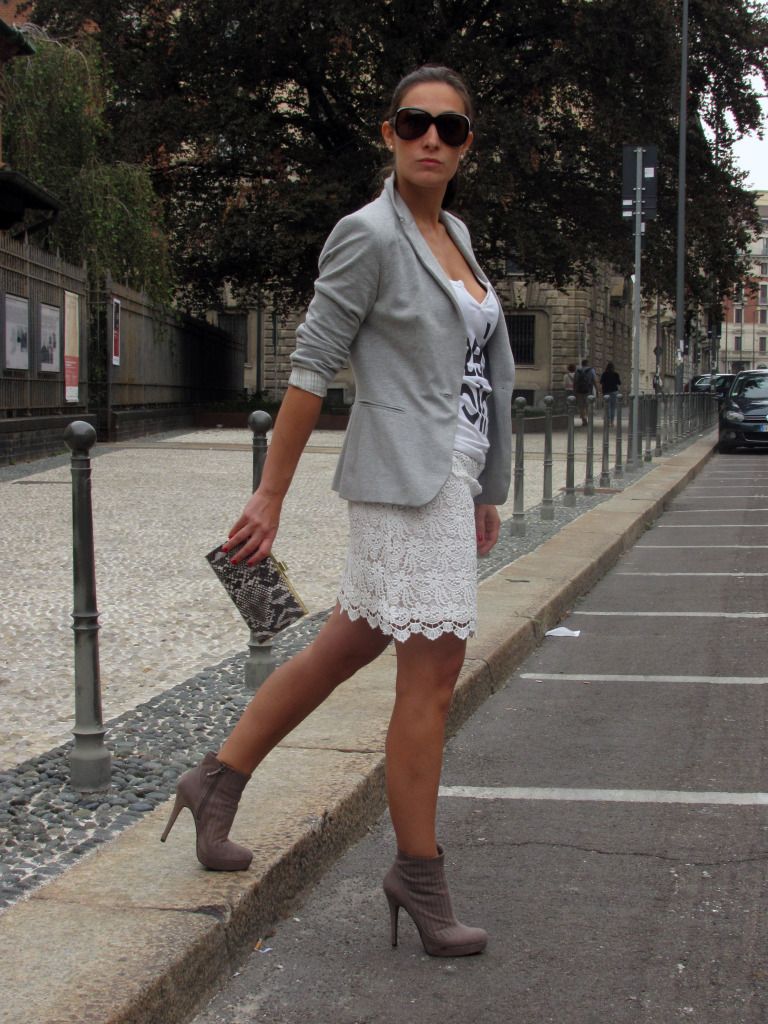 White and grey, in tone with the cloudy sky but with the contrast between the romantic lace of the skirt and the snappy heels.
The Cihc is: the top with words written on the contrary.
Bianco e grigio in tono con le nuvole del cielo ma con il contrasto tra il romantico pizzo della gonna e i tacchi più aggressivi.
Cihc è: il top con le parole scritte al contrario.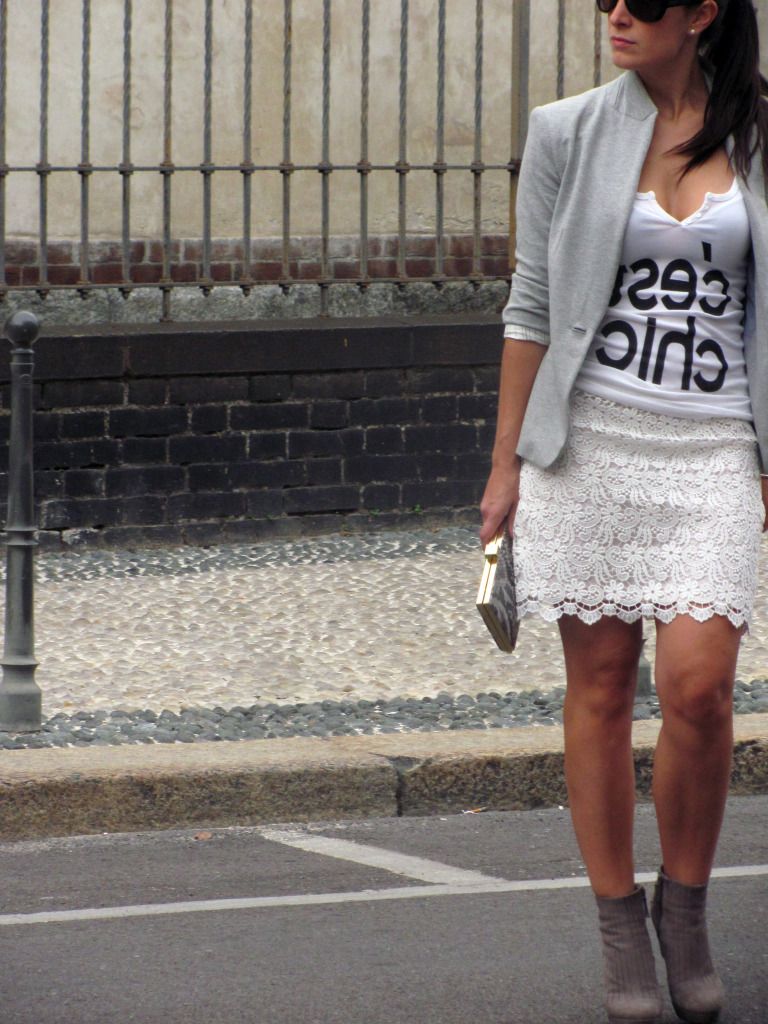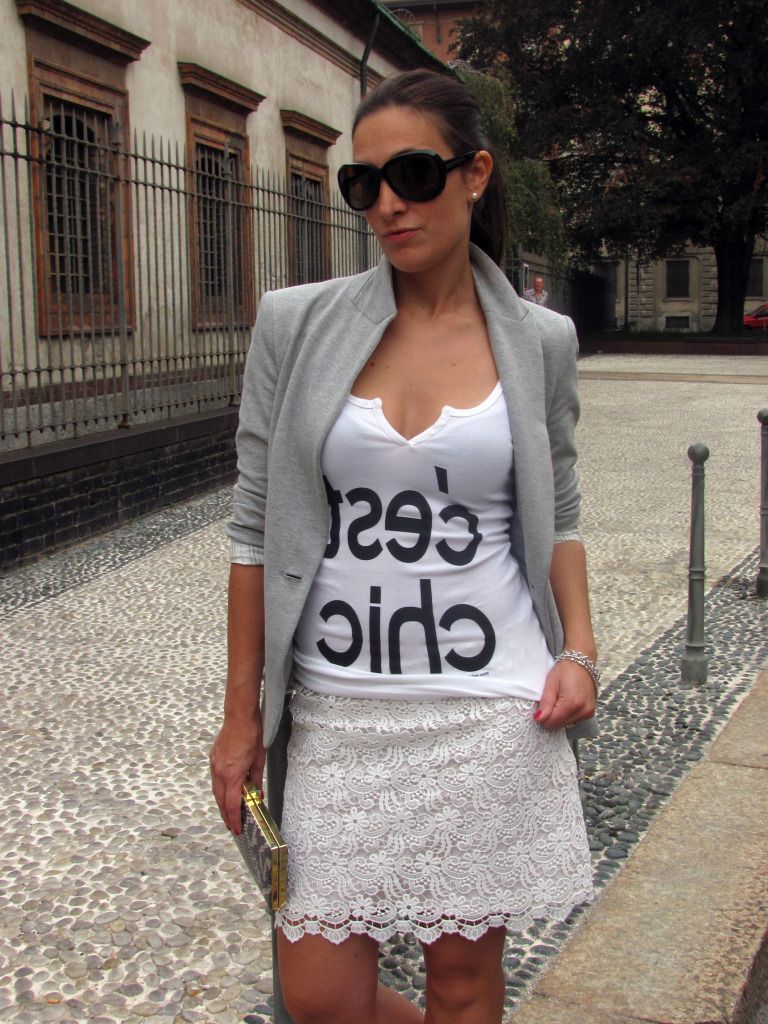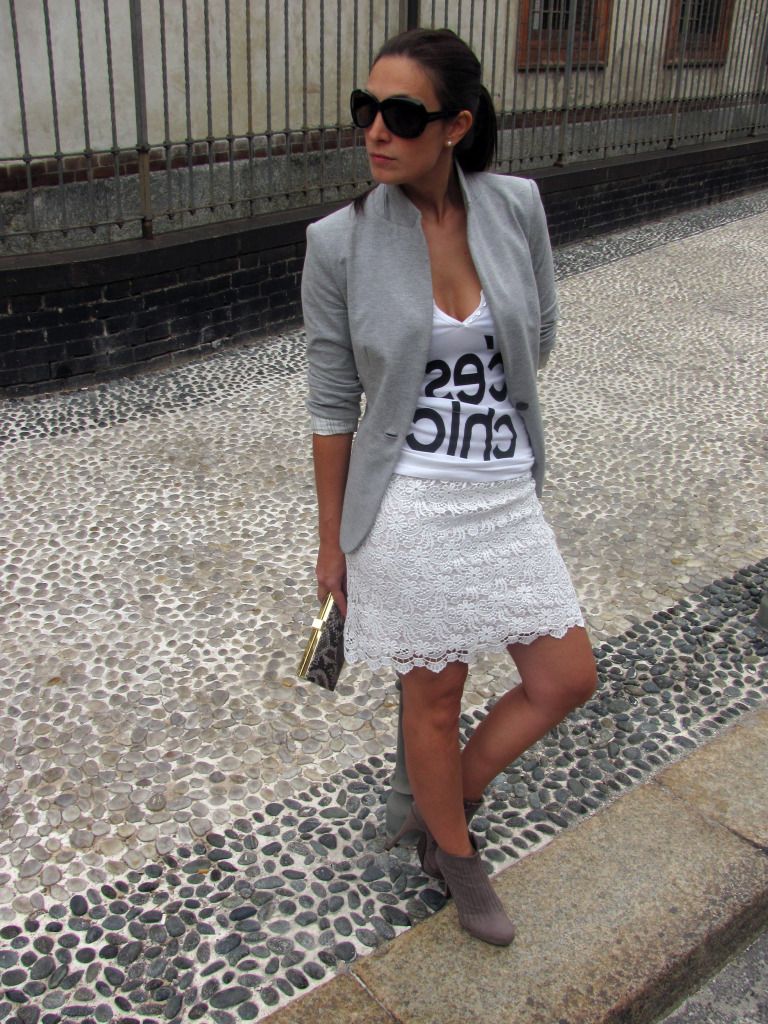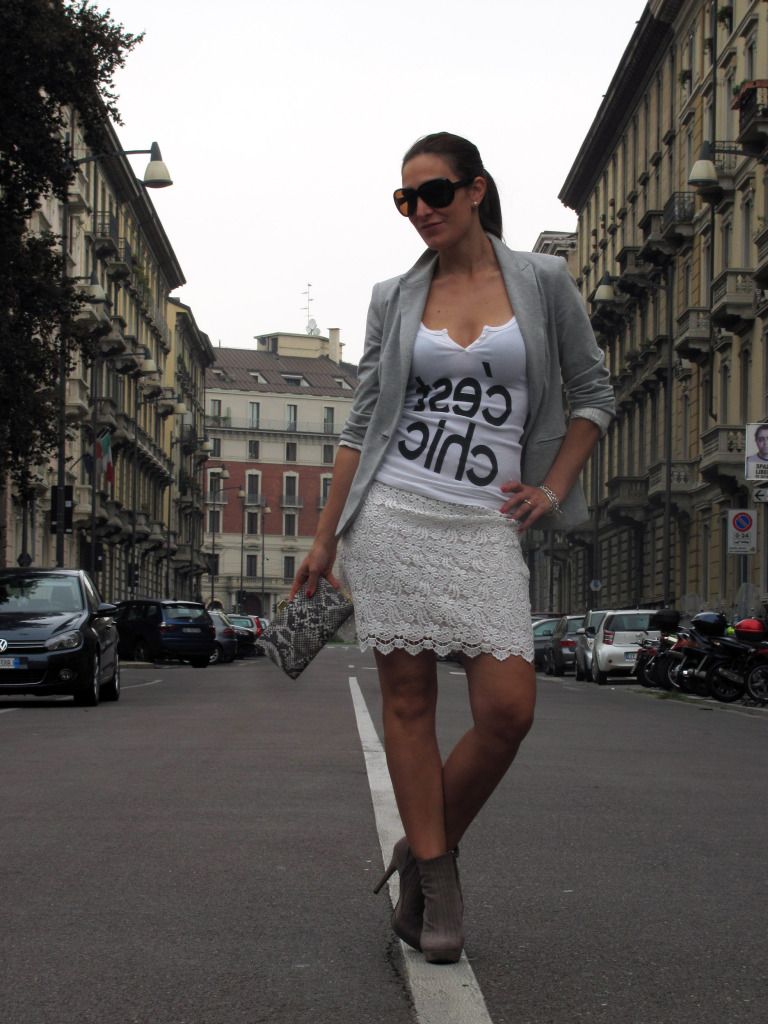 I WAS WEARING:
ZARA jacket, skirt and shoes
H&M clutch
BRANDY&MELVILLE top
BOTTEGA VENETA Sunnies