Having lunch together during the week on a working day, it is never so easy. That's why I'm so happy, when it happens, even if it is a confused day with sun and clouds with those biting springy wind, when you don't know if it will be rain or not.
The Cihc is: our Colmar jackets. The perfect solutions for these kind of days.
Pranzare assieme durante la settimana in un giorno di lavoro, non è mai così facile. Ecco perché sono così felice quando succede, anche se è un giorno un po' confuso tra sole e nuvole con quel primaverile vento pungente, e non sai se pioverà o no.
Cihc è: le nostre giacche Colmar. La perfetta soluzione per queste giornate.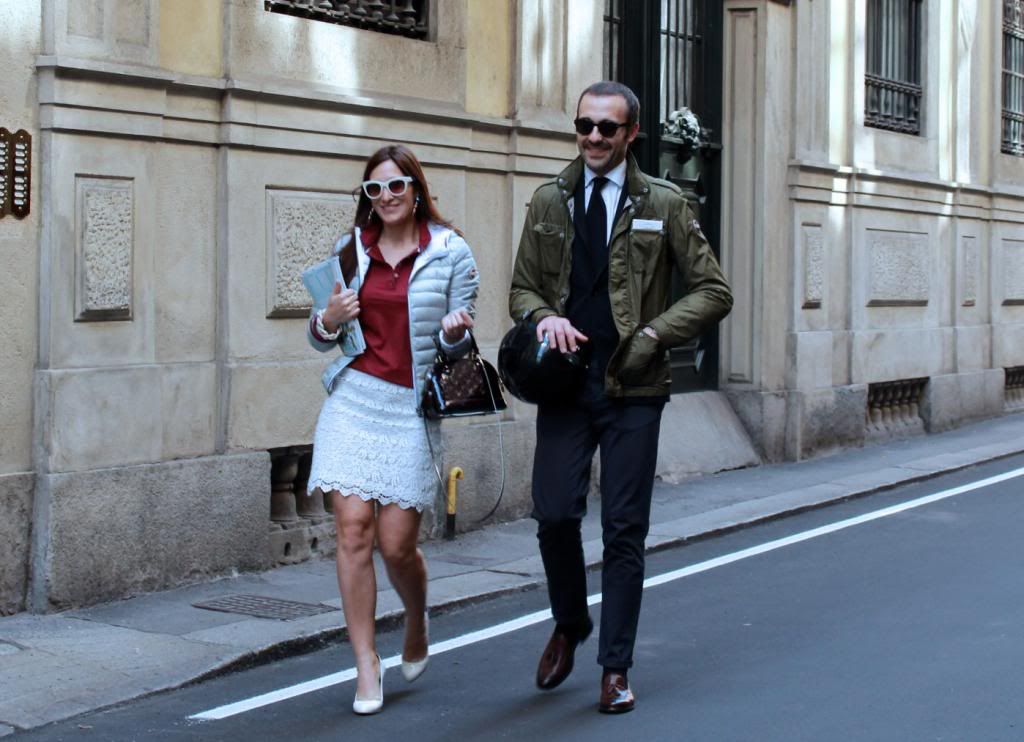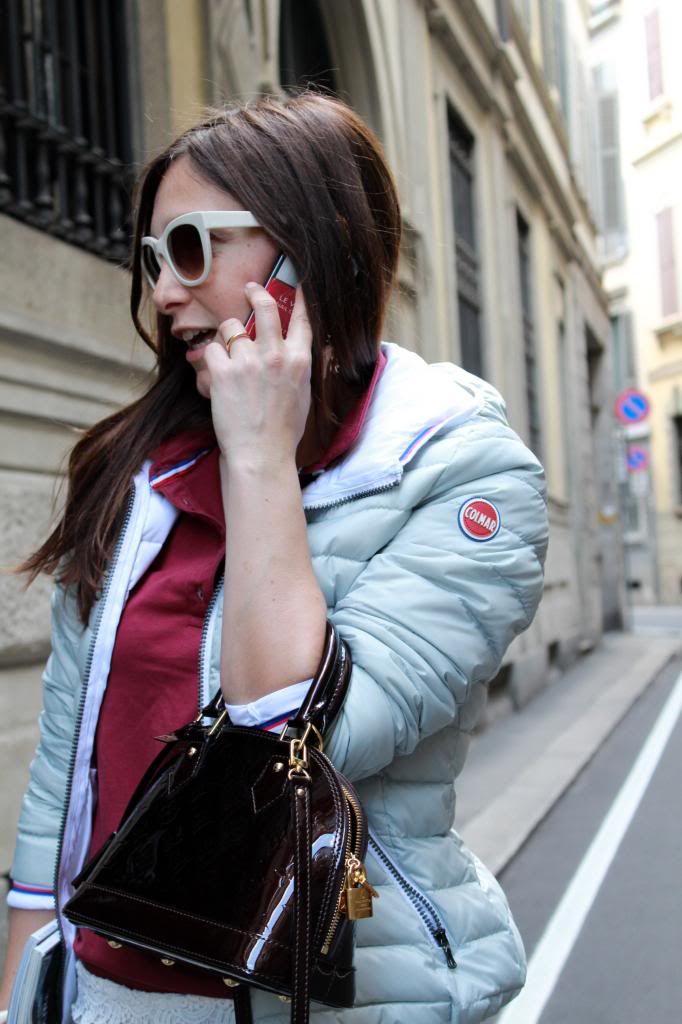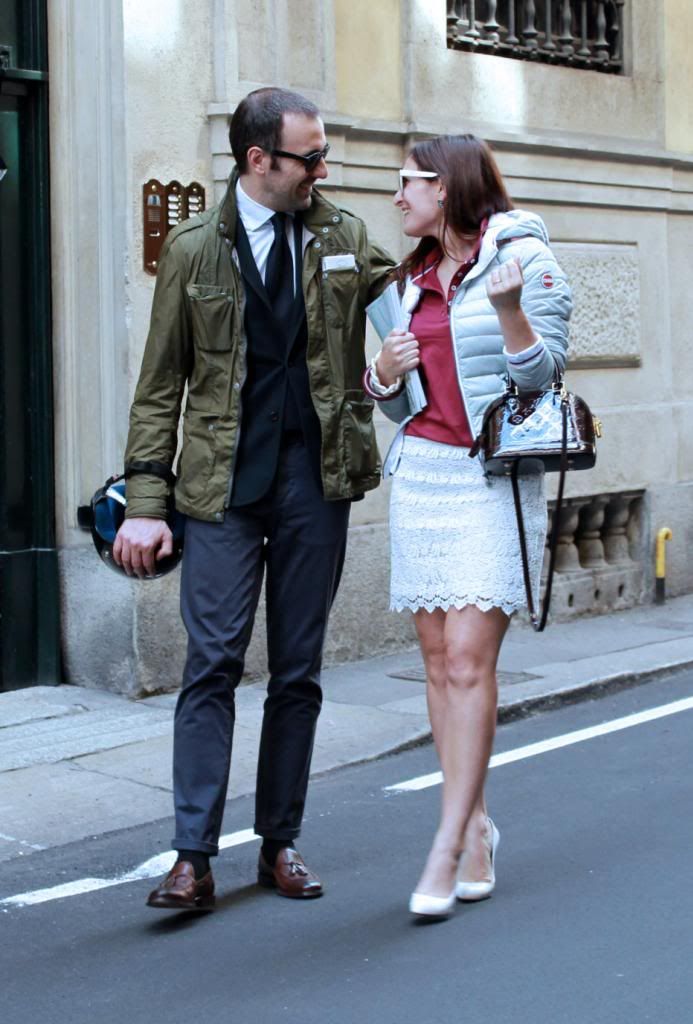 I WAS WEARING:
COLMAR Jacket and Polo Shirt
ZARA Skirt, Sunnies and Earings
LOUIS VUITTON Bag
SERGIO ROSSI Shoes
ANGELA CAPUTI Bangle