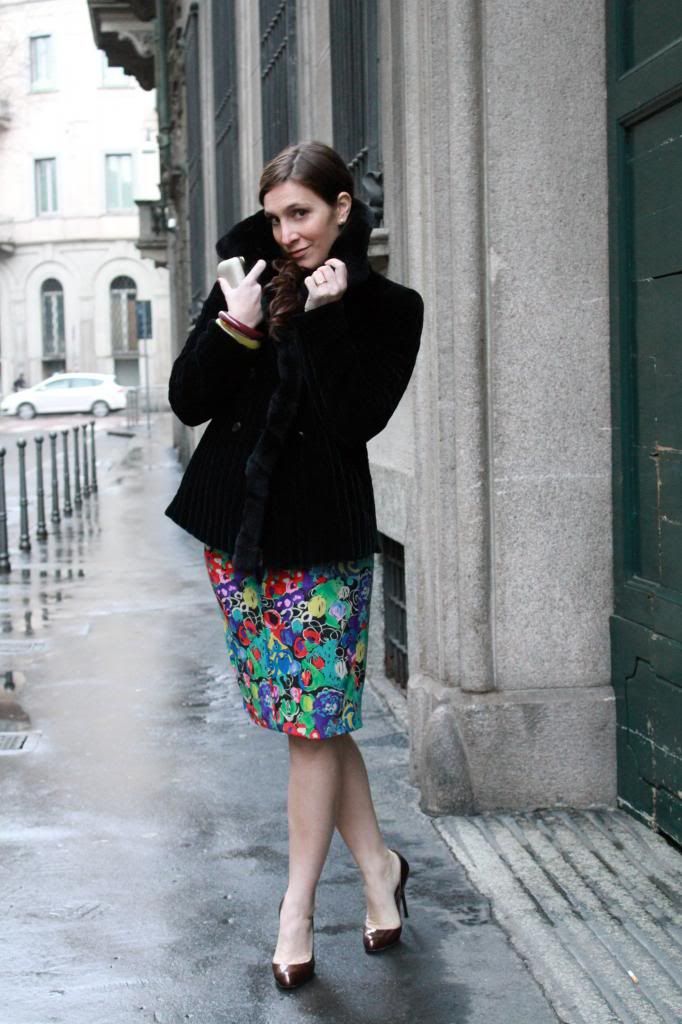 My second MFW day was really short due to other work appointments during the day.
So no, I wasn't frozen with bare legs, 🙂
because this was the outfit I wore only for the Sergio Rossi evening event (tomorrow all the pics) and I din't have at all to walk outside.
The Cihc is: the strong contrast between the black jacket and the flowered skirt.
Il mio secondo giorno di MFW è stato davvero corto a causa di altri impegni do lavoro durante il giorno.
Quindi no, non sono congelata con le gambe nude, 🙂
perchè questo outfit l'ho inodssato solo all'evento serale di Sergio Rossi (domani tutte le foto) e non ho dovuto camminare all'aperto.
Cihc è: il forte contrasto tra la giacca nera e la gonna a fiori.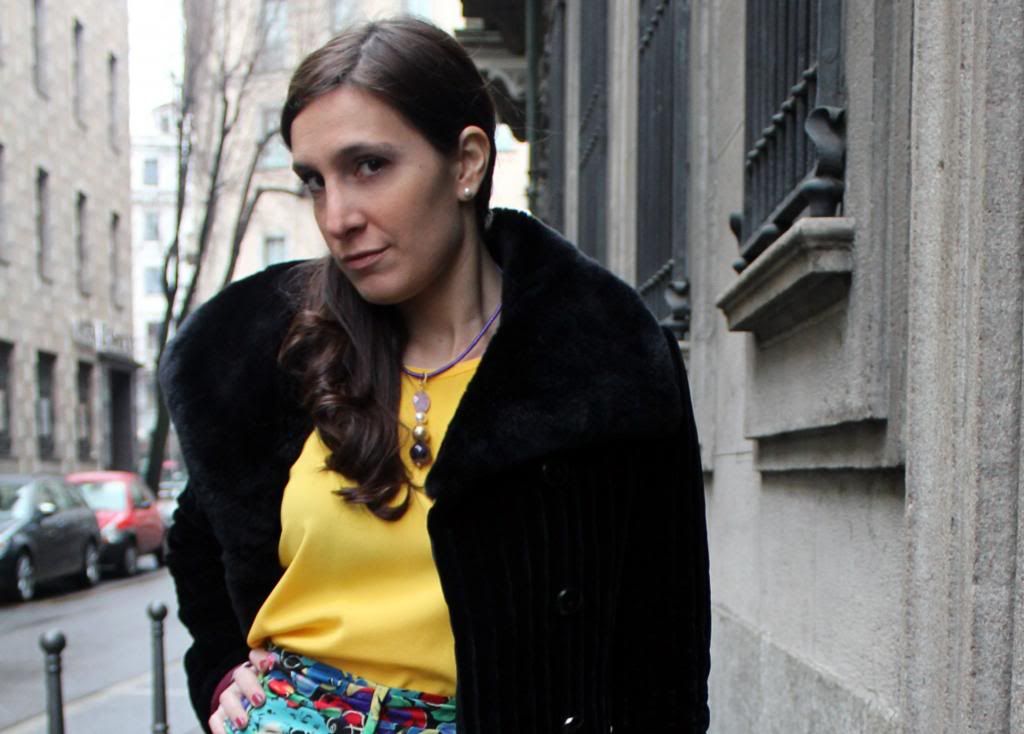 I WAS WEARING:
UNGARO Vintage Top and Skirt
GIORGIO ARMANI Jacket
ZARA Clutch
SERGIO ROSSI Shoes
ANGELA CAPUTI Bangles
HANDMADE Necklace