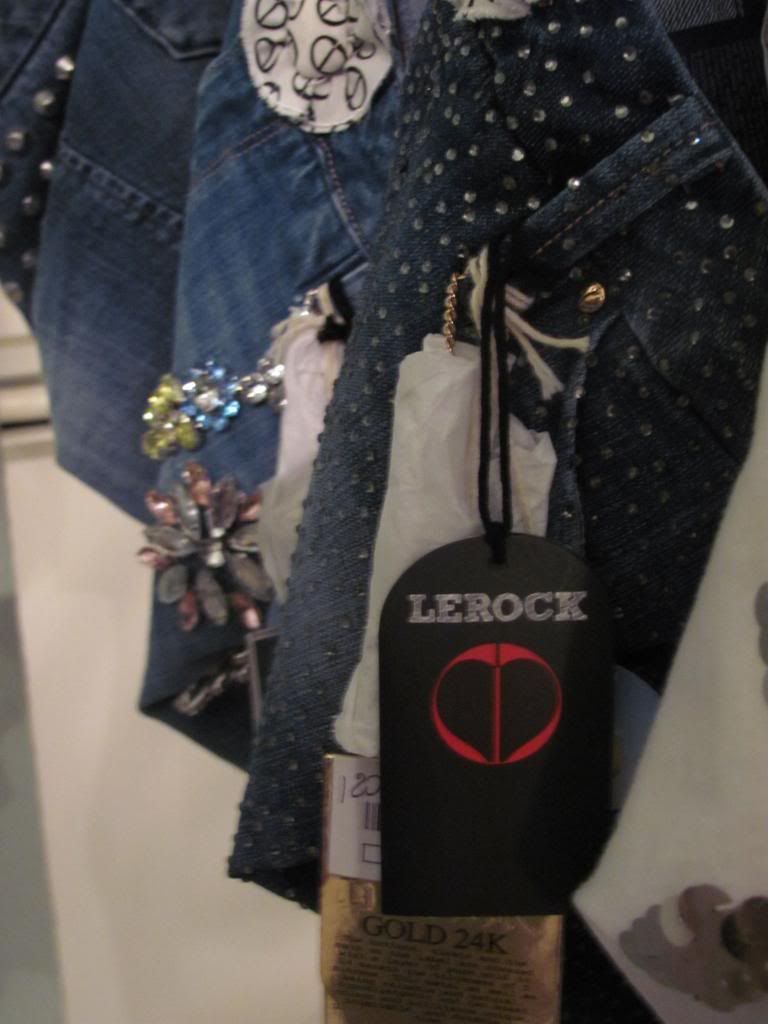 Pants, skirts, shorts, jackets and tee shine with ton sur ton crystals and different shaped studs.
Bright colours, neon and pastels, floreal prints and polka dots for a collection that deserves attenction also due to the brand commitment for Watercare, both for the production and for devolving part of the revenues to who brings clean water to Third World.
This is the new Spring/Summer collection for Lerock showed in the last days in Milan at Pia Bianchi Press day.
The Cihc is: the quest of preciousness also in jeans.
Pantaloni, gonne, shorts, giubbottini e t-shirts brillano con applicazioni in cristalli tono su tono e borchie di diverse forme e misure. Colori vivaci, neon e pastelli, stampe floreali e pois, per una collezione che merita attenzione anche per l'impegno del brand a favore del Watercare, sia nel processo di produzione dei loro capi che nel devolvere parte della vendita a chi si si occupa di fornmire acqua pulita nel Terzo Mondo.
Questa la nuova collezione Primavera/Estate per Lerock presentata negli scorsi giorni a Milano al Pia Bianchi Press Day.
Cihc è: la ricerca di preziosità anche nel jeans.