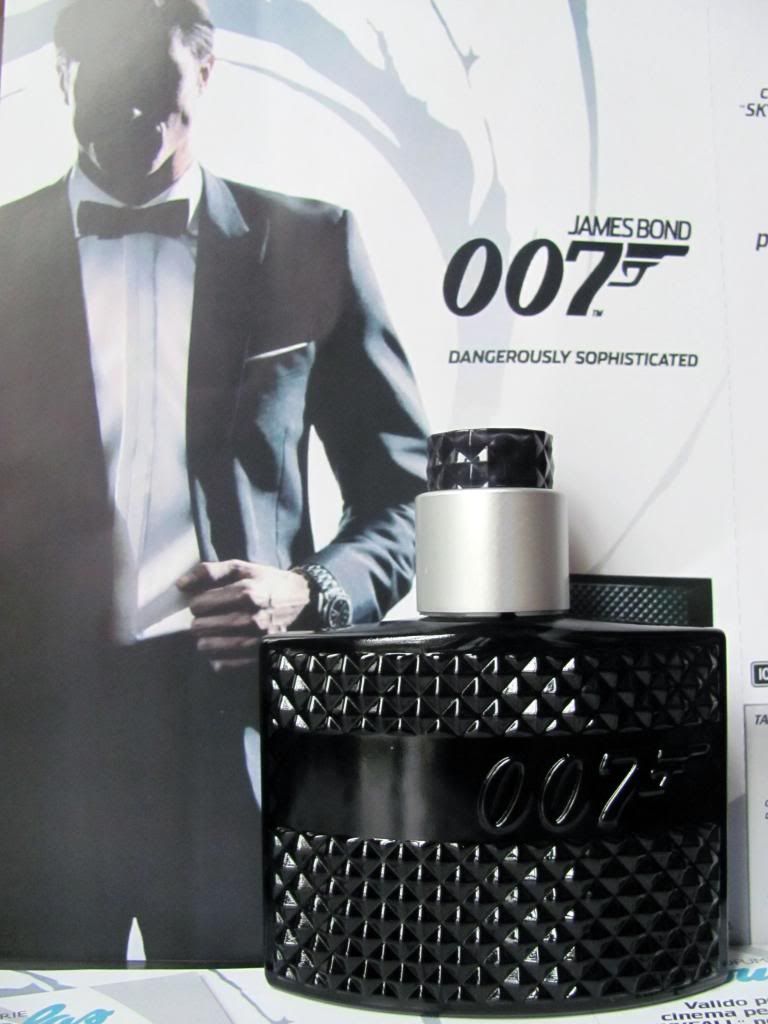 What would you say about a man like this?
James Bond 007.
Since 1962 he is an icon, admired by men and desired by women, combining an irresistible elegance to a strong masculinity, such as the new homonymous perfume that will be showed in Italy by Douglas for the launch of the new movie "007 Skyfall", on the 31st of October.
The Cihc had discovered it in advance for you:
a classic fragrance with feelings of the english tradition, held in a dark blue glass pack and a silvered cap with a particular opening system inspired by the famous Bond gadgets.
The Cihc is: making a present both for your man and for yourself, in order to have close to you the scent of a Real Man.
Cosa si può dire di un uomo così?
James Bond 007.
Dal 1962 è un'icona ammirata dagli uomini e desiderata dalle donne, combinando un'irresistibile eleganza ad una decisa mascolinità, così come il nuovo omonimo profumo presentato in Italia in esclusiva da Douglas in occasione dell'uscita del nuovo film "007 Skyfall", il 31 ottobre.
The Cihc ha lo scoperto in anteprima per voi:
una fragranza classica con toni tradizionali inglesi, racchiusa in una confezione in vetro blu scuro e tappo argentato con un particolre meccanismo di apertura, ispirato ai famosi gadgets di Bond.
Cihc è: fare un regalo sia al vostro Lui che a Voi stesse, per avere accanto il profumo di un Vero Uomo.
Thank you so much Douglas for the free tickets! I'll let you know how is the movie, in meanwhile enjoy the official trailer.
Grazie infinite a Douglas per i biglietti omaggio! Vi farò sapere com'è il film, intanto godetevi il trailer ufficiale.
What would you answer to the question What would you say about a man like this?
E voi cosa rispondereste alla domanda Cosa si può dire di un uomo così?