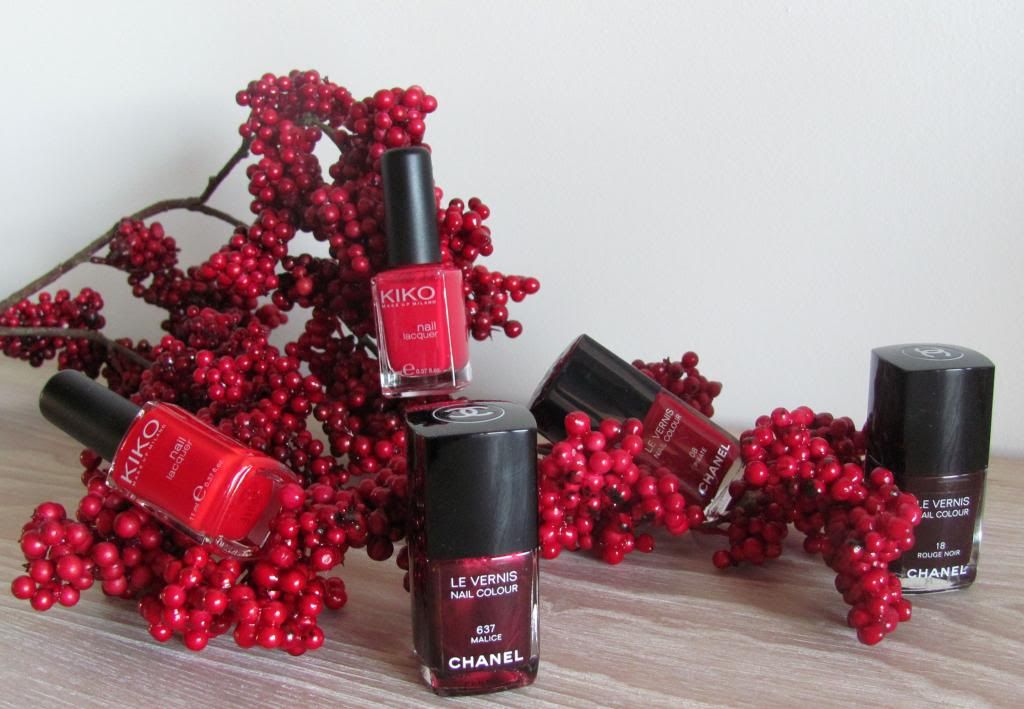 Bicolor, Multicolor, Caviar and thousands of other ways to decorate our nails in oder to always feel fashion even in our hands. Every seaon the nail art shows us new ideas that make us falling in love with then and make us run in quest of them.
Anyway the red, in every shades, is always the one and only that never let me down.
It is the certainty with jeans and sneakers, such as with a romantic dress and high heels; inside the sea or near the Christmas Tree.
It is the only real love of every woman, that let themseves to be conquered by the overwhelming passion for a new trend but in the end she always comes back to her red.
So, waiting for our new passionate paramour for 2013, I'll go to put my beloved red nail-polish on my hands.
The Cihc is: remain always loyal to ourself and wear everything with confidenze, even a nail polish.
Bicolore, multicolor, caviar e mille altri modi per decorare le nostre unghie e sentirci sempre fashion anche nella cura delle mani. Ogni stagione la nail art ci offre nuove idee, che ci appassionano e ci fanno correre alla loro ricerca.
Eppure il rosso, in tutte le sue sfumature, è il solo ed unico a non deludermi mai.
E' la nostra certezza con un paio di jeans ed una sneaker, come con un romantico abito e tacchi vertiginosi; in mezzo al mare o sotto all'albero di Natale.
E' l'unico vero amore di ogni donna, che si lascia conquistare dalla passione travolgente per una nuova tendenza ma che poi alla fine al suo rosso torna sempre.
E allora, in attesa di scoprire quale sarà il nostro passionale amante nel 2013, io vado a spennellarmi le mani con il mio adorato smalto rosso.
Cihc è: rimanere sempre fedeli a se stesse e portare con sicurezza quello che si indossa, anche uno smalto.