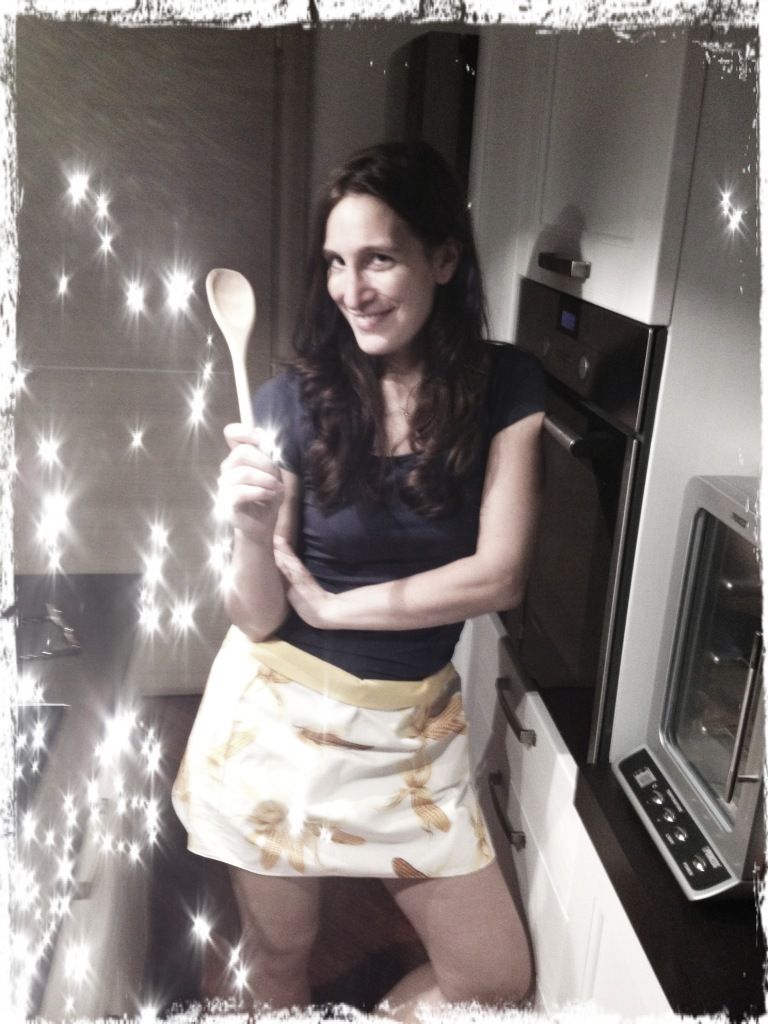 Cooking at home is one the most relaxing thing, for me.
Naked feet on wooden floor and loud music in my kitchen.
Last evening I cooked Milanese Meatballs, sometimes called Mondeghili,
and i'll show you here the recipe.
The Cihc is: cooking dishes from the tradition, your own.
Cucinare a casa è una delle cose più rilassanti, per me.
Piedi nudi sul parquet e musica a volume alto nella mia cucina.
La scorsa sera ho cucinato le Polpette Milanesi, spesso chiamate mondeghili,
e vi mostro qui di seguito la ricetta.
Cihc è: cucinare voi stessi i piatti della tradizione.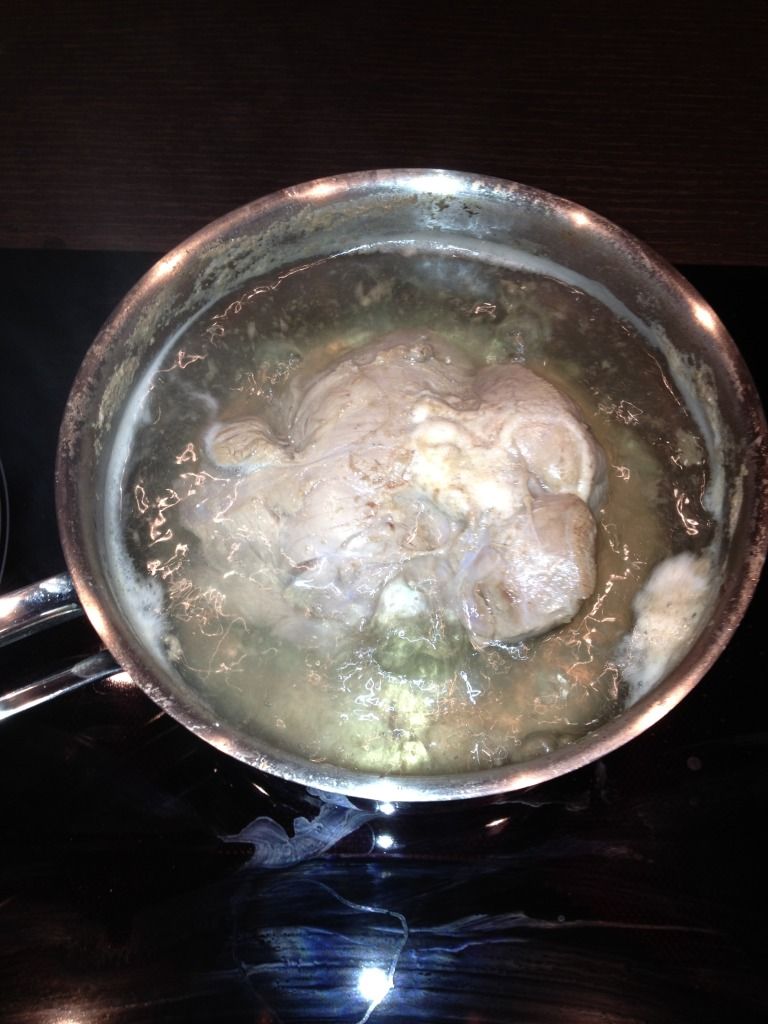 Boil about 400 grams of beef.
Bollire circa 400 grammi di carne bovina.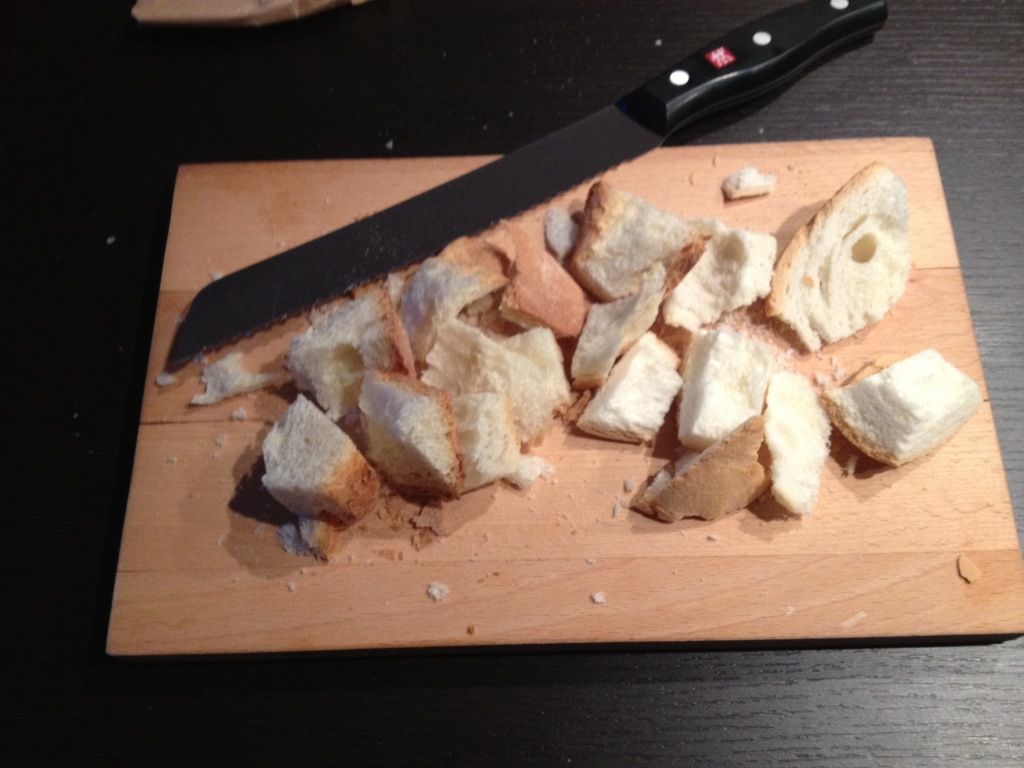 Cut 80/100 grams of stale bread into small pieces.
Tagliare 80/100 grammi di pane raffermo a piccoli pezzi.
Finelly mince a clove of garlic (if you like garlic a lot, you can also use two cloves), with an handfull of parsley.
Tritate finemente uno spicchio d'aglio (se vi piace particolarmente il suo gusto potete metterne anche due) con una manciata di prezzemolo.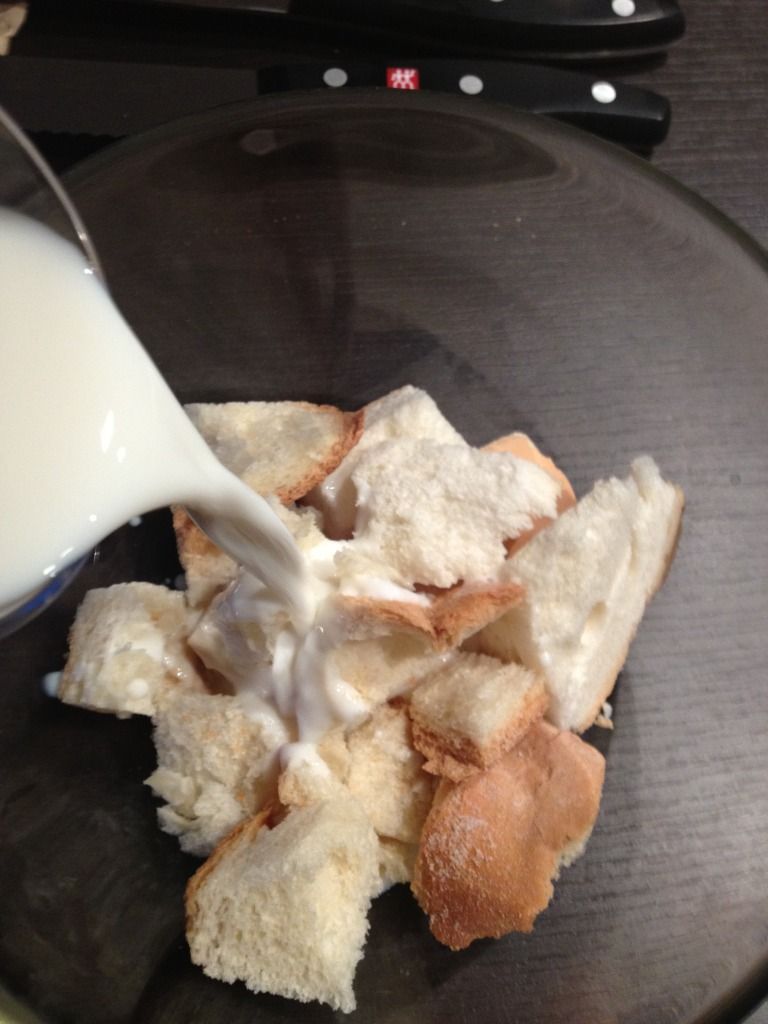 Put the bread into a bowl and wet the bread with one/ one and an half glass of milk.
Mettete il pane in una ciotola e bagnatelo con uno/uno e mezo bicchieri di latte.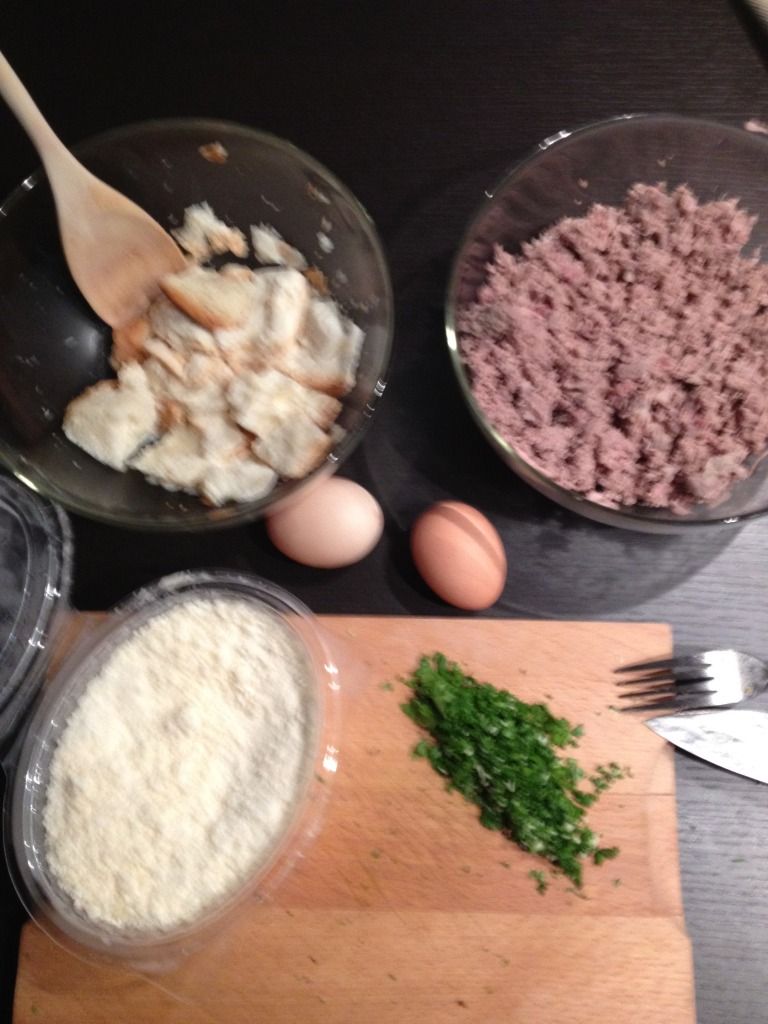 Now you need to chop the meat with a kitchen robot with 100 grams of Mortadella and 100 grams of sausage (if you want them to be more tasty you can also put 150 grams of each); two egs; 80/100 grams of grated parmesan cheese.
Ora dovete tritare la carne con una robot da cucina con 100 grammi di mortadella e 100 grammi di salsiccia (se lo volete più saporito potete anche utilizzare 150 grammi per entrambe); due uova; 80/100 grammi di parmigiano grattuggiato.
Now put in a bowl all tother the choped meat, wet bread, parsley with garlic, eggs and cheese.
Ora mettete in una ciotola tutti assieme la carne tritata, il pane bagnato, il prezzemolo con l'aglio, le uova e il formaggio.
Now mix all together hardly.
Ora mixate tutto assieme energicamente.
Then make little balls flat on two sides, and pass them into bread crumbs.
Poi fate delle palline piatte su due lati, e passatele nel pan grattato.
Put the little bals into a stick pan with hot oil and let them fry until they have a bronze color.
Mettete le palline in una padella antiaderente con olio caldo e lasciatele friggere fincheè non assumono un color bronzo.
Wipe excess oil, with undecorated kitchen paper towels and…enjoy your meal 🙂
Asciugate con fogli di carta da cucina non decorati l'olio in eccesso e…buon appetito 🙂
–
Pics Made with my iphone.