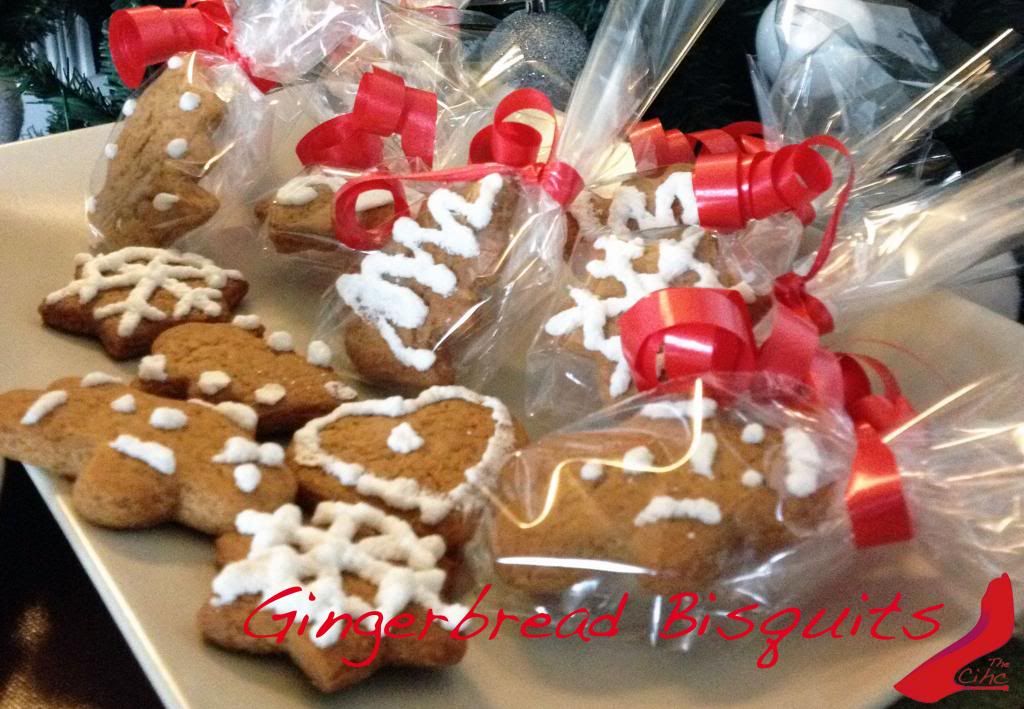 As promised, here you are how to cook my Gingerbread Bisquits.

Come vi avevo promesso, eccovi la ricetta per cucinare i biscotti di Pandizenzero.
Step 1:
mix all the ingredients in a big bowl // unite tutti gli ingredienti in una grossa ciotola.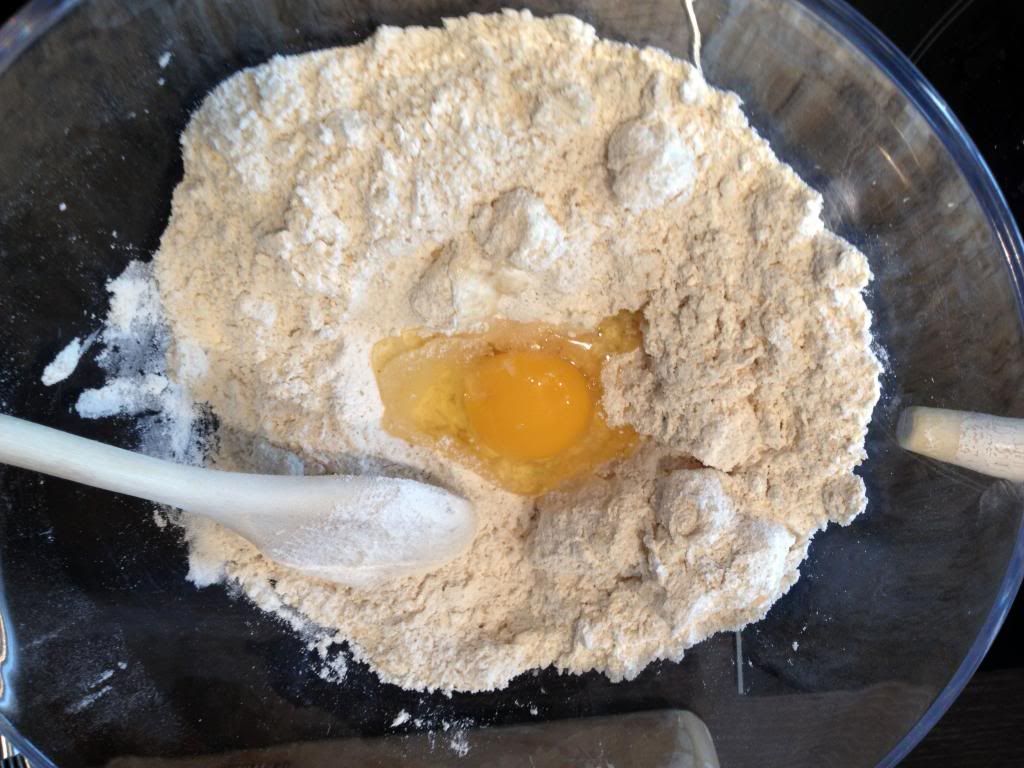 Step 2:
when you've got a solid compound, tranfer it to a smoth surface and kneed it in order to make it homogeneous // quando avete ottenuto un composto solido, trsferitelo su un piano liscio per impastarlo, fino ad ottenere un composto omogeneo.
Step3:
shape the dought to obtain a sort of ball, the wrap it into a plastic wrap and let it stand in the frindge for at least 2 h // modellare l'impasto per ottenere una specie di palla. avvolgerla in una pellicola da cucina e lasciar riposare in frigo per almeno 2 ore.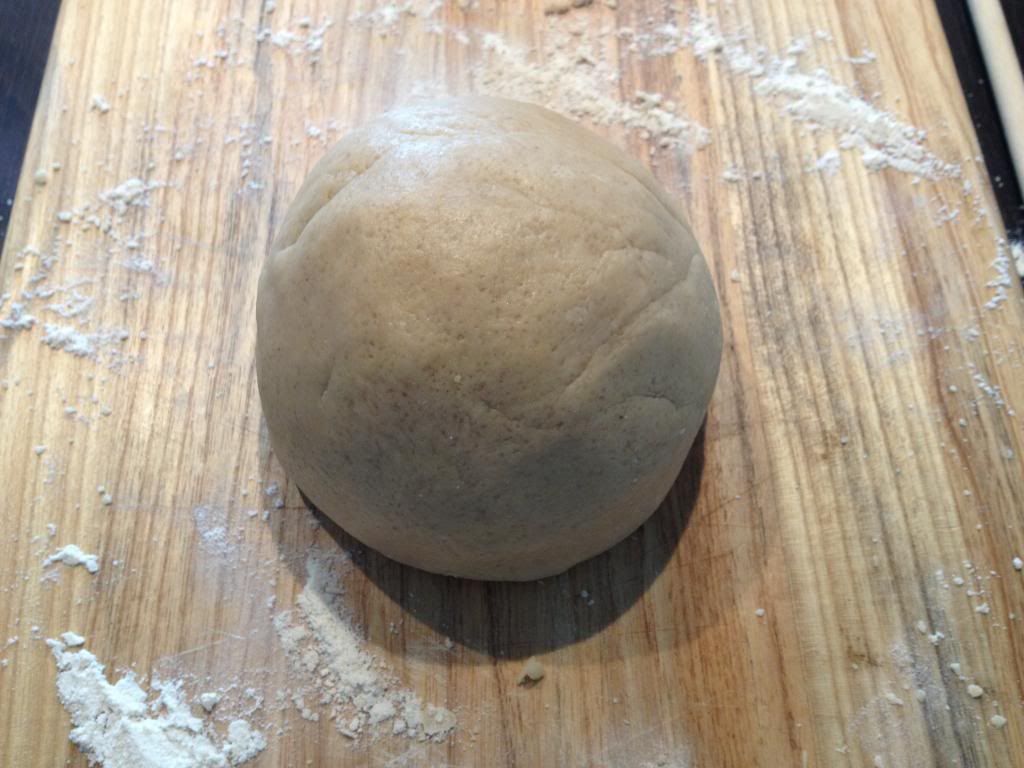 Step 4:
take the ball out of the fridge and roll it out, but not too thin (at least 2 or 3 mm) // tirate fuori la palla dal frigo e stendetela, ma non troppo sottile (almeno 2 o 3 mm)
Step 5:
have fun creating your bisquits with your favourite molds // divertitevi a creare i vostri boscotti con i votri stampini preferiti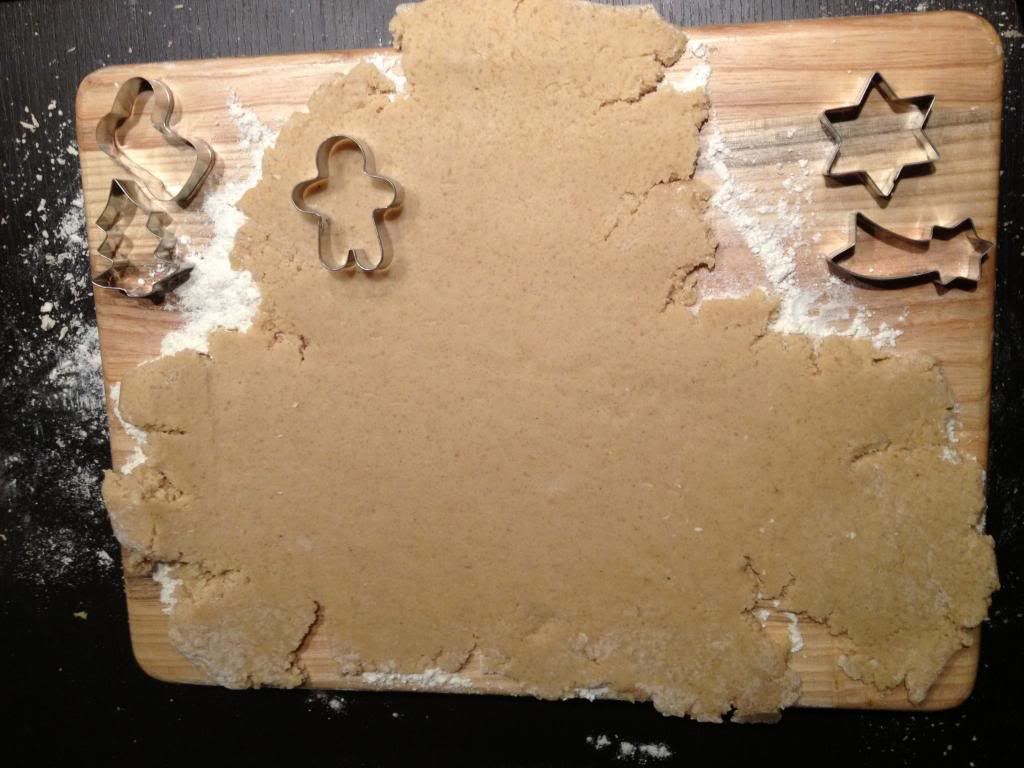 Step 6:
put them on a baking tin with parchment paper and put them in the oven for about 15 min (till they became golden) // disponeteli su carta forno su una teglia e infornateli a 180° per circa 15 minuti (finche non diventano dorati)
Step 7:
when your biscuits are cooked, you can decide to leave them as they are of to put a decoration on it. In this case you have to whip an egg withes with icing sugar and then use it to decorating them helped by a sac a poche // quando i vostri biscotti sono cotti, potete decidere di lasciarli come sono o di decorarli. In questo caso dovete montare a neve un bianco d'uovo con dello zicchero a velo e poi usarlo per decorarli aiutandosi con una sac a poche.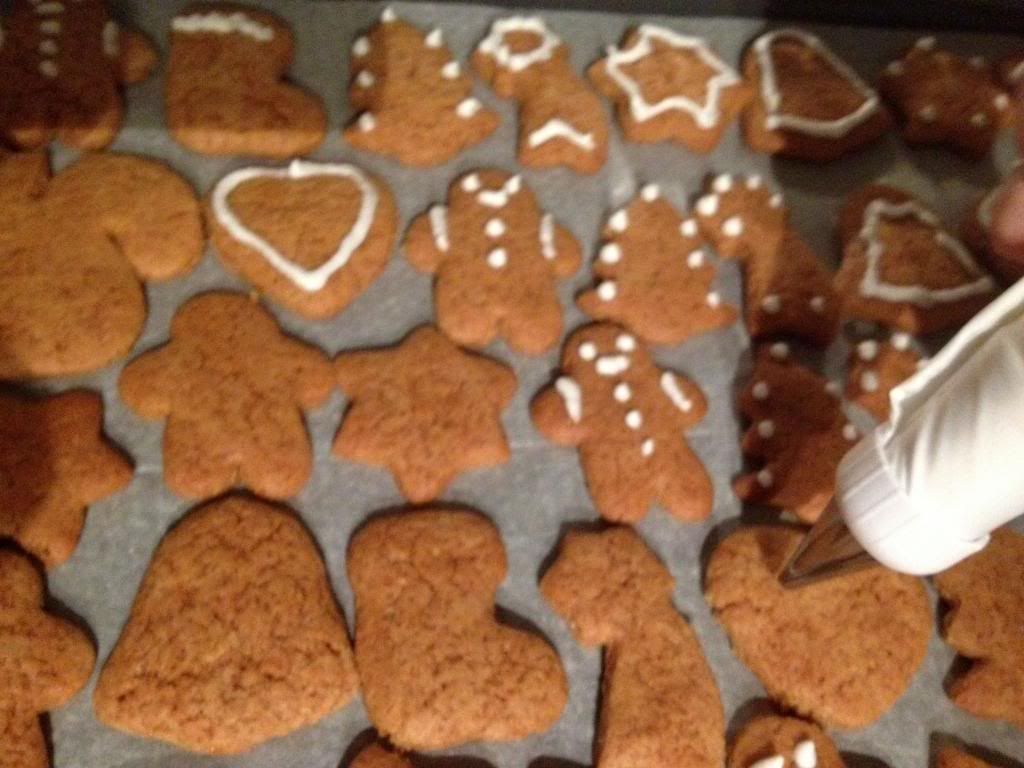 Your bisquits are ready to be eaten or to be gifted, wrapped in a transparent paper and a red ribbon// i vostri boscotti sono pronti per essere mangiati o per essere regalati, incartati in una carta trasparente e un nastrino rosso.
The Cihc is: eat them under the Christmas Tree while waiting Santa to come.
Cihc è: mangiarli sotto l'albero di Natale aspettando che arrivi Babbo Natale.
WHAT DO YOU NEED (for about 35/40 Bisquits)
350 g flour // farina
150 g honey // miele
160 g sugar cane // zucchero di canna
1/4 teaspoon powder nutmeg // 1/4 cucchiaino noce moscata in polvere
2 teaspoons powder ginger // 2 cucchiaini zenzero in polvere
1/2 teaspoon powder cloves // 1/2 cucchiaino chiodi di garofano in polver
(if you like it: 2 teaspoon powder cinnamon // 2 cucchiaini cannella in polvere)
1/2 teaspoon bicarbonate // 1/2 cucchiaino bicarbonato
1/2 teaspoon baking powder // 1/2 cucchiaino lievito per dolci
1 egg // uovo
FOR THE DECORATION
1 egg white // bianco d'uovo
icing sugar as needed // zuchero a velo quando basta